Deputy Mayor Sam Ngai
It is time to bring fresh blood to council. We come to you as a diverse group of three strong candidates.
Each of us have lived in the area for most of our lives. We present to you our policies (not motherhood statements) and seek your support to deliver the improvements to council that you deserve.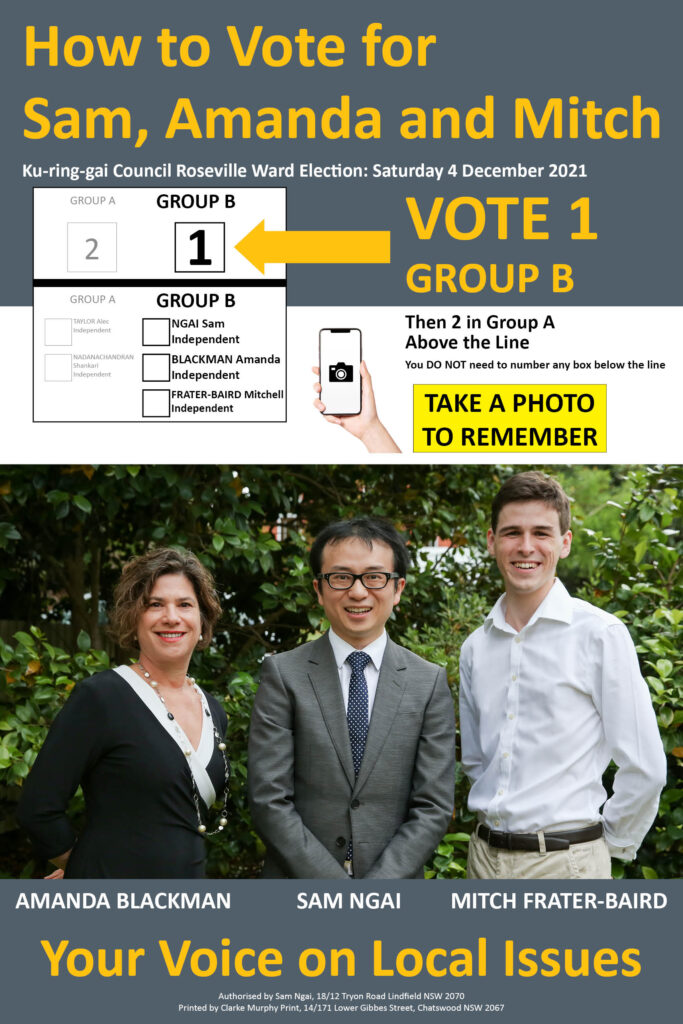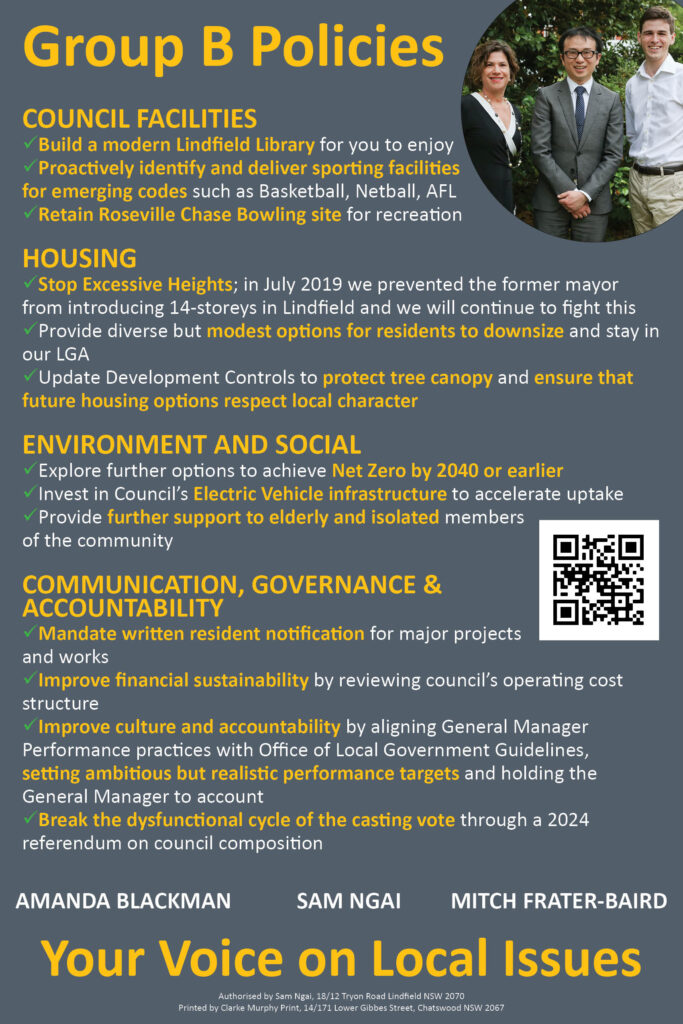 Vote [1] for Sam Ngai, Amanda Blackman and Mitchell Frater-Baird (Group B, Roseville Ward) on 4 December.
---
News