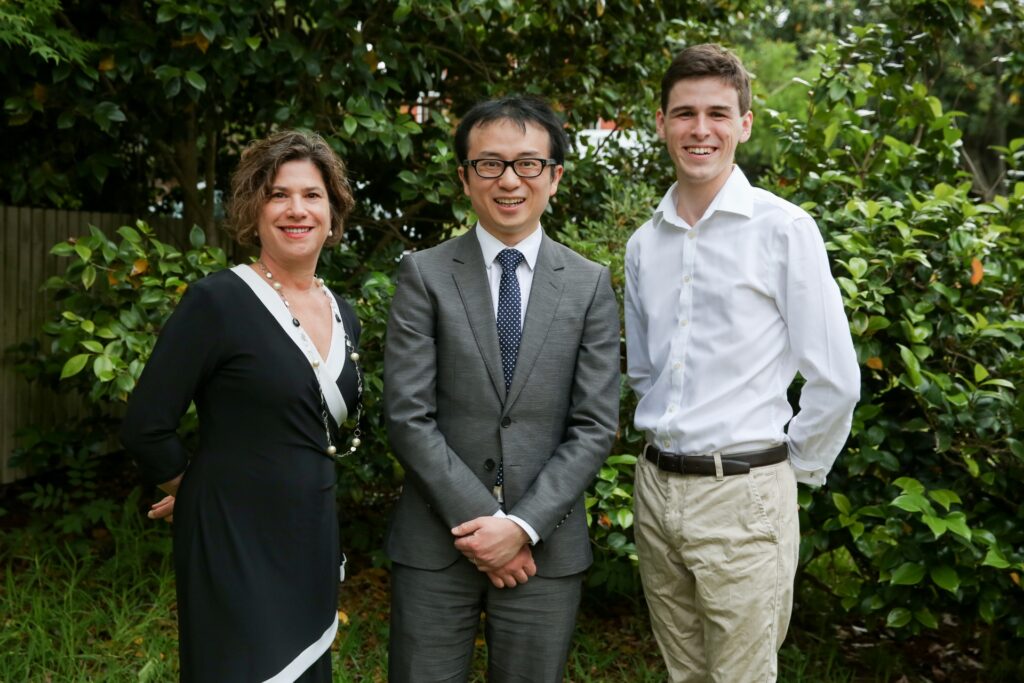 Left to Right: Amanda Blackman, Sam Ngai and Mitchell Frater-Baird
Deputy Mayor Sam Ngai
Sam has lived in Roseville, Killara and East Lindfield for the last 34 years. He attended Roseville Public School and his wife attended Lindfield Public School. They met through their local church and together have two young daughters. All four of their parents live in Roseville.
Sam studied Software Engineering (Honours) and Accounting at UNSW. He is a qualified accountant (CPA) and a graduate of the Australian Institute of Company Directors with Order of Merit. Sam is currently completing his MBA at AGSM (exchange at Oxford).
Sam works in the Risk and Internal Audit team of an ASX listed company. In 2019 he was also appointed by Local Government NSW as a director of its specialised workers health & safety insurer, StateCover.
Sam and his wife also run a wedding and family portrait photography business; they understand and care about small business.
Outside of council, Sam volunteers as the Treasurer at East Lindfield Community Preschool, as Secretary for KYDS Youth Development Service in Lindfield, and in children's ministry at St Barnabas Roseville East.
---
Amanda Blackman
Amanda grew up on the North Shore, attended school at Roseville College and Killara High, then studied Arts and Law at Macquarie University.
She has lived in Lindfield since 1994.
Amanda has practiced as a solicitor since 1987 in small, medium and large firms and is one of the founding partners of Blumberg Family Lawyers (formerly Blackman Legal) which is located in Lindfield.
Her daughter and son attended Lindfield East Public School then Ravenswood School for Girls and Barker College respectively where she was actively involved in a number of school committees.
Amanda understands the needs of the local business and residential communities and has witnessed the enormous changes Lindfield has gone through, changing it from a quiet, sleepy village to its current bustling and often congested state.
Amanda is ready to give back to her local community believing that her particular skills as a lawyer, business and property owner, resident and parent serve her well to understand the needs of all who live and work in the Roseville Ward.
---
Mitchell Frater-Baird
Mitch first moved to the Killara in 2003 and has lived in Lindfield and Killara since then. He attended primary school at Holy Family Lindfield and has remained well connected to that community.
He studied Law and Economics at Macquarie University, developing an interest in local government. During his time at university Mitch was involved in multiple youth initiatives in a variety of settings, always striving to build strong communities capable of helping and supporting young people. For his involvement with youth Mitch received the Rotary Youth Leadership Award in 2020.
Mitch has enjoyed the many community sport facilities across Ku-ring-gai, for this reason he is passionate about developing and expanding community and sporting programmes. Growing up in Ku-ring-gai, Mitch has seen it develop rapidly and he is conscious of the need for change to always be community focused.